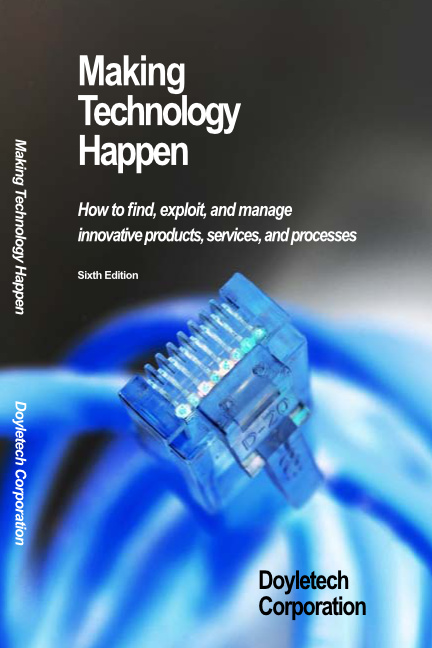 Literally, we wrote the book on technology commercialization in Canada.
New Sixth Edition: Completely Revised and Updated.
Making Technology Happen (MTH) describes the techniques used to identify and exploit technology and how to build and manage a technology-intensive company around that technology. It covers topics such as market strategy development, general management, investment analysis, organizational development, and competitive market analysis – all from the perspective of a technology-intensive enterprise. Originally published in 1988, MTH is a 165-page book that covers the entire spectrum of technology commercialization in Canada.
Making Technology Happen TM